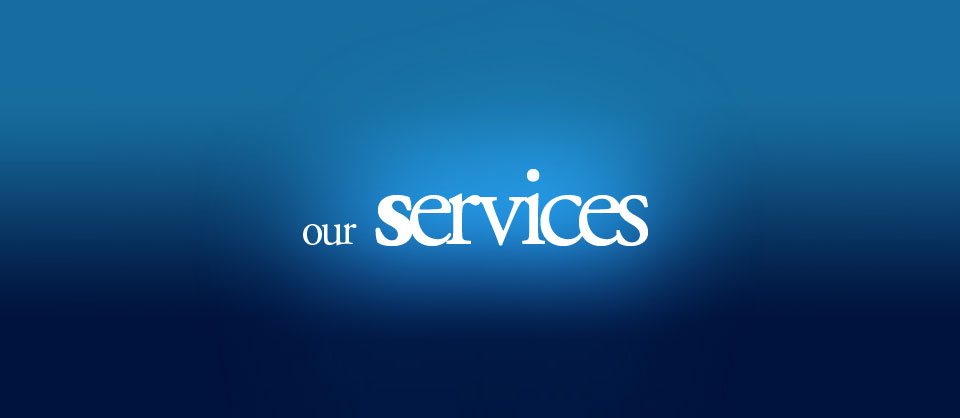 RECRUITMENT/ RESOURCING SERVICES
CONTRACTING SERVICES, PAY ROLLING & VISA SUPPORT SERVICES
LEASE/ RENTAL SERVICES:


Transportation
Accommodation Arrangements



AIR TICKETING
LOGISTICS SERVICE & SUPPORT

Personal protective equipment( PPE) & safety equipments
Heavy equipments



MISCELLANEOUS SUPPORT & SERVICES



RECRUITMENT/ RESOURCING SERVICES:
We have a professional team of headhunters, who have experience in various industries who can effectively "find" suitable candidates for jobs. The team has good negotiating skills, team is good at networking and obviously skilled in spotting potential in the candidates they able to find and put forward for the job vacancies. We deliver quality and efficiency with a complete and focused professional approach. We take the time and trouble to get to know contractors and work hard to put the abilities of those contractors into the most appropriate and effective positions.

ESRM supports Talent Acquisition activities across the region for client partners who seek to hire the best available talent for their organizations. Our senior consultants possess in-depth knowledge and experience in functional hiring solutions for most major sectors. With key areas of involvement in Hiring Strategies, Candidate Mapping, Research & Competitor Analysis, Headhunting Searches. We provide information and assistance in making the right and most cost-effective decision in choosing the right candidate for the role. Our permanent staffing teams lay high emphasis on candidate quality.


CONTRACTING SERVICES, PAY ROLLING & VISA SUPPORT SERVICES:
We provide full contracting services for consultants/experts including pay-roll, taxation, medical and liability insurances, to provide a comprehensive consultancy service in line with our Client's Project requirements. ESRM provides full in-country support with visa and work permits, assisting with accommodation, local transport, schooling, flight arrangements and 24 hour emergency contact, to ensure consultants' assignments are safe, compliant with local regulations, and completed to our Clients' and consultants' satisfaction.


LEASE/RENTAL SERVICES:
ESRM is offering a complete bouquet of end-to-end long and short term rental solutions focused on Transportation & Accommodation. The rental duration may be for the for long term or short term based on the client's necessity.



TRANSPORTATION
ESRM provides necessary vehicles as per the requirements of the clients in rental basis to transport your personal in the safest efficient manner. We prioritize our client's choice and try to provide the services accordingly.


ACCOMODATION ARRANGEMENTS:
ESRM provides accommodation arrangements services on rental basis for both long & short term. ESRM helps in finding out the proper accommodation based on client's requirements and enhance their working and business in this territory.




AIR TICKETING
ESRM support team adopts a strategic and commercially-oriented approach by analyzing a wide variety of ticketing. We help to fix your travelling schedule by confirming your comfortable flights considering your convenience as well as cost savings.


LOGISTICS SERVICE & SUPPORT:
ESRM provides the specialized equipments for providing logistics support which will meet various requirements of local & foreign companies & contractors working in Bangladesh. This mini offshore/ onshore supply base may stock equipments/ materials, consumables, Mud chemicals, Spares, safety & PPE equipments etc. on both sale and rental basis and equipped with handling, lifting and transportation equipment to cater to almost any requirement of the clients will be operated in Oil & gas sector in land and offshore. We provide following equipments on sale & rental basis:



PERSONAL PROTECTIVE EQUIPMENT( PPE) & SAFETY EQUIPMENTS:

Head protection/ Helmet
Eye /face Protection
Safety Boot
Safety glasses
Hearing protection
Safety Jackets
Hand Gloves
Fall Protection
Live Electrical Appliance
Other equipments, i.e. breathing apparatus, gloves, harness/ belts, rain gear.





HEAVY EQUIPMENTS:


Hydraulic Crane
Bulldozer
Excavator
Articulated Forklift
Welding Machine
Hydraulic jacks
Winch machine
Welding Transformer



MISCELLANEOUS SUPPORT & SERVICES:
ESRM has a bright, experienced and user-friendly support team focused on administration and logistic activities to support our clients and contractors who are spread across several global regions. ESRM also provides Meet & Greet support at airport while our protocol officer receives the passenger after Boarding Bridge and before immigration, complete the immigration formalities, collect the passenger's luggage, complete customs clearance and accompany the passengers up to the transportation through CIP lounge. We can also give regular departure and arrival meet and greet service at the Airport.

ESRM also provides necessary Supports & Services to international business units to explore their business in the territory of Bangladesh by finding proper market place, market analysis & study, focusing on relevant sector, proper manning and providing expert advices.